About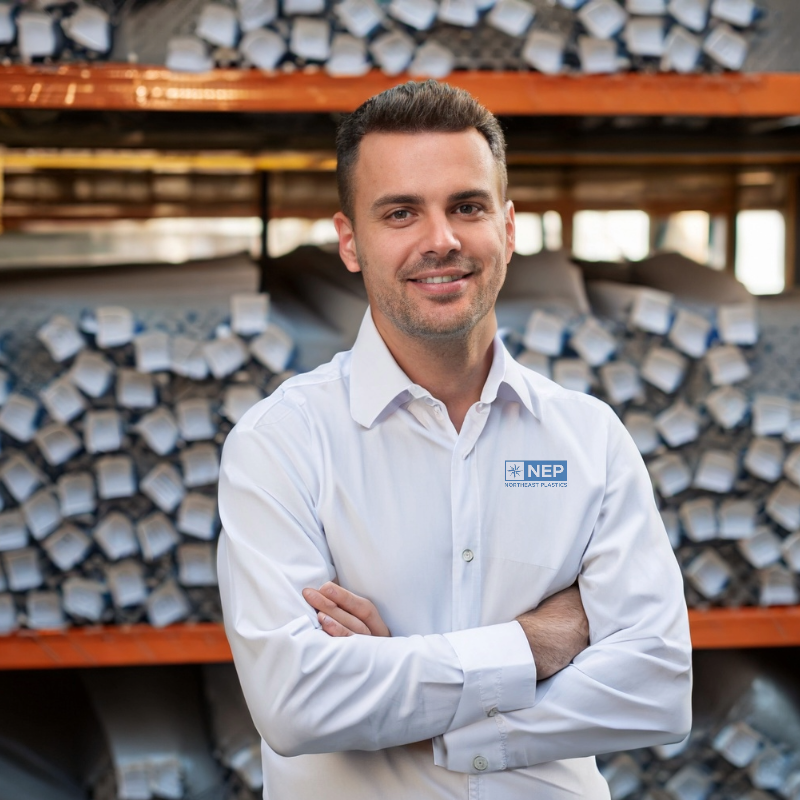 Northeast Plastics (NEP) combines almost all of your plastic needs under one roof.  Our 32,000ft warehouse allows us to stock materials for just about any industry, avoiding costly lead times that may put your bid in jeopardy.  In addition, NEP prides itself on the ability to produce finished parts for both small and large jobs.  
Northeast plastics is a leading supply chain solution provider. We stock a wide range of thermoplastics and set ourselves apart with our value-added services. Contact one of our locations today to learn more about the materials, fabrications and logistics solutions we can provide, which include:
Competitive pricing for sheet, rod and tube
Turn around times that match your project's needs
Great Service, from Quote to Delivery
Fast, local delivery on the NEP Truck
In the world of distribution, forging connections with reputable manufacturers is key. At NEP, we maintain close collaborations with approximately 8-10 leading plastic manufacturers across North America. These partners provide our core materials, while a select few offer specialized grade products. An impressive 95% of the plastic sheet, rod, and tube we offer are sourced from U.S.-based factories. This commitment translates to the dependable quality and consistency our customers can always rely on.
NEP services a wide range of customers. Our customer base is a source of pride, with many being long-term partners. We recognize that swift quotes are essential when time is of the essence. However, we actively seek chances to foster lasting relationships with the businesses we support. By comprehending operational dynamics and success prerequisites, we set NEP apart in a fiercely competitive landscape. Share your business requirements with us today!